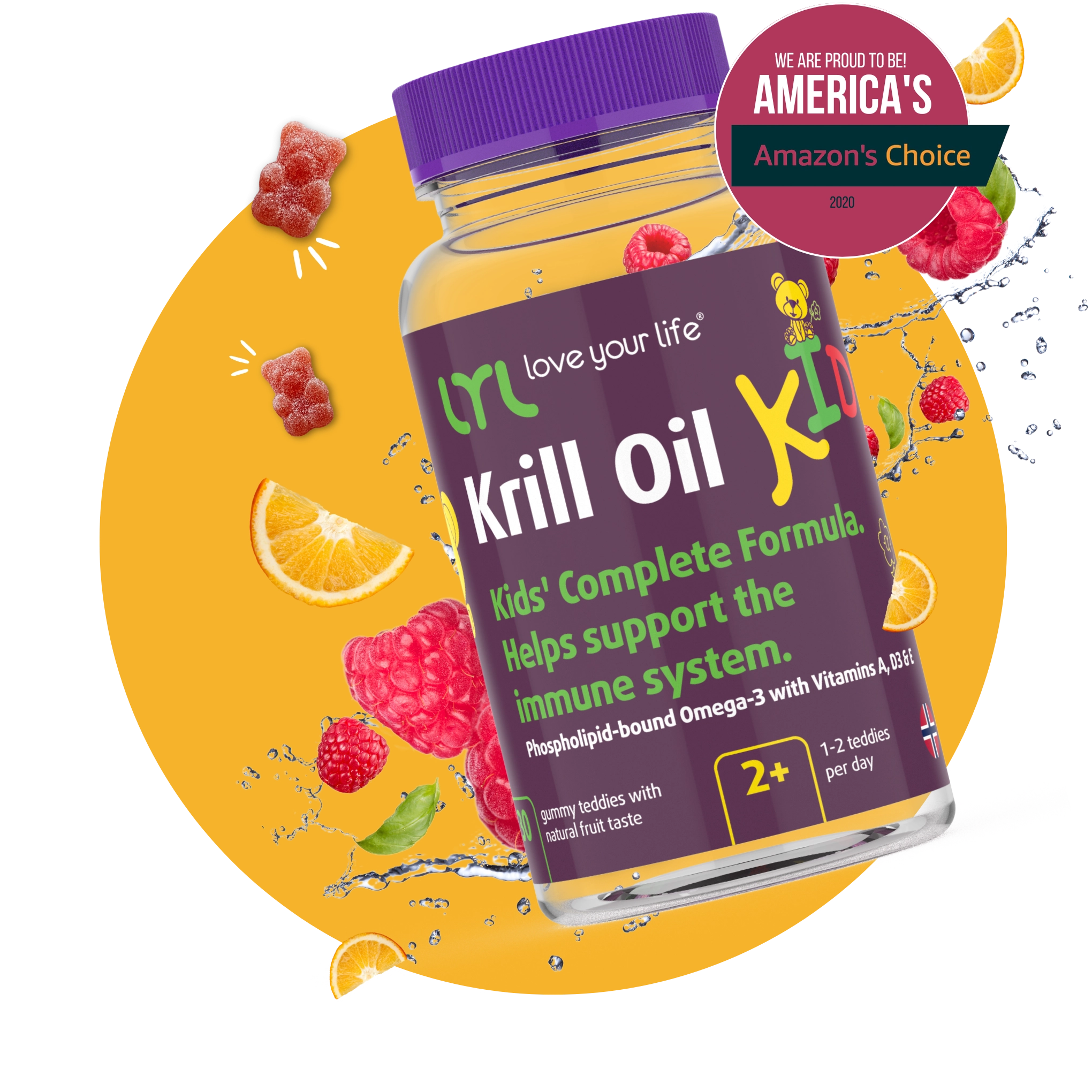 award-winning taste
better absorption
sustainable

traceable place of origin
award-winning taste
better absorption
sustainable

traceable place of origin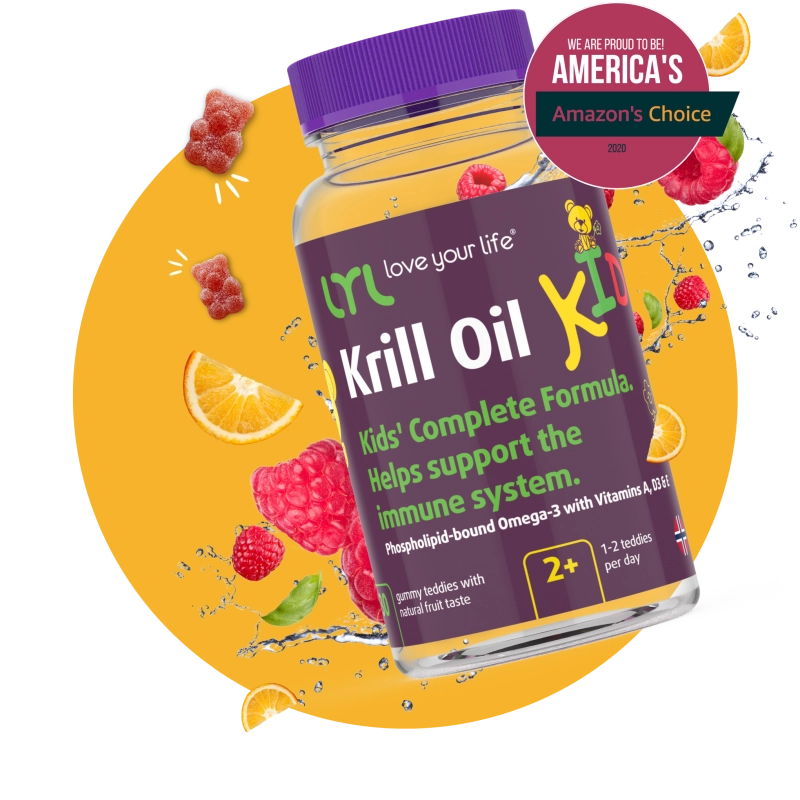 phospholipids have been clinically shown to transport omega-3 EPA & DHA fatty acids directly into brain cells, which are essential for brain function, development, etc. in children
each batch of krill oil is traceable, guaranteeing the safety of the origin of each krill
Superba2 ™ krill oil bears are produced according to the patented Flexitech ™ technology, which neutralises the characteristic smell and taste of fish
krill oil supplier is the world's largest producer – the Norwegian company Aker BioMarine, which owns 80% of the market
phospholipids have been clinically shown to transport omega-3 EPA & DHA fatty acids directly into brain cells, which are essential for brain function, development, etc. in children
each batch of krill oil is traceable, guaranteeing the safety of the origin of each krill
Superba2 ™ krill oil bears are produced according to the patented Flexitech ™ technology, which neutralises the characteristic smell and taste of fish
krill oil supplier is the world's largest producer – the Norwegian company Aker BioMarine, which owns 80% of the market

Over 60% of the brain is made up of fat and the Omega-3 fatty acid DHA (docosahexaenoic acid) makes up around 10-15% of this. In a 6-month study, 183 children who ate a spread high in omega-3 fatty acids experienced improved verbal learning ability and memory.
Children need vitamin D for bone growth and development. So do babies developing in the womb. Vitamin D helps us absorb calcium. Serious vitamin D deficiency in children can cause rickets, delayed motor development, muscle weakness, aches and pains, and fractures.
Vitamin D also plays a vital role in the immune system, according to Dr. Gaither. What's more, published research shows that vitamin D blood serum levels of 50 nanograms per milliliter (ng/ml) appears to protect against viral respiratory infection—which is especially important in light of COVID-19.
DISCLAIMER: THESE STATEMENTS HAVE NOT BEEN EVALUATED BY THE FOOD AND DRUG ADMINISTRATION. THIS PRODUCT IS NOT INTENDED TO DIAGNOSE, TREAT, CURE OR PREVENT ANY DISEASE.
*when taken at the same level of EPA & DHA as fish oil