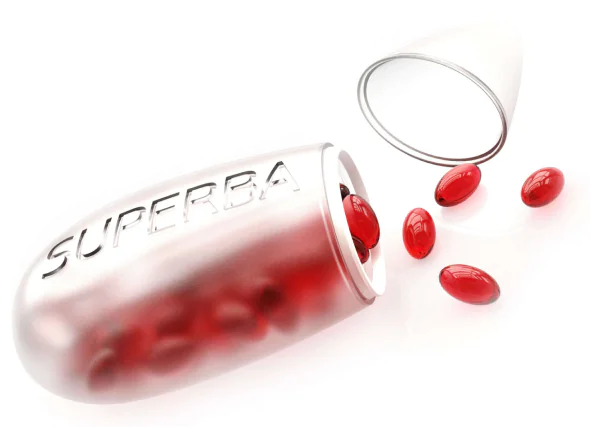 supports immune, heart, brain, joint, eye, and skin health*
clinically proven to raise our Omega-3 index
no fishy aftertaste
for heart, brain, skin, immunity
68% increase in Omega-3 index
the latest generation of Omega-3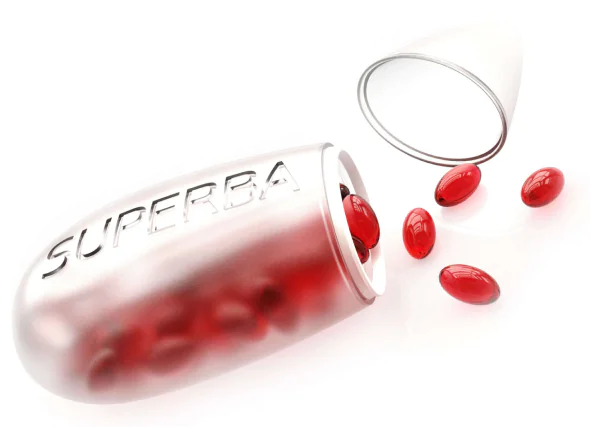 Omega-3 krill oils contain marine phospholipids, which make it easier for Omega-3 krill oils to be delivered to the body's cells than Omega-3 fish oil sources
each batch of krill oil is traceable, thus guaranteeing the safety of the origin of each krill
the patented Superba2 ™ production technology eliminates the characteristic smell and taste of fish
krill oil supplier is the world's largest producer – the Norwegian company Aker BioMarine, which owns 80% of the world market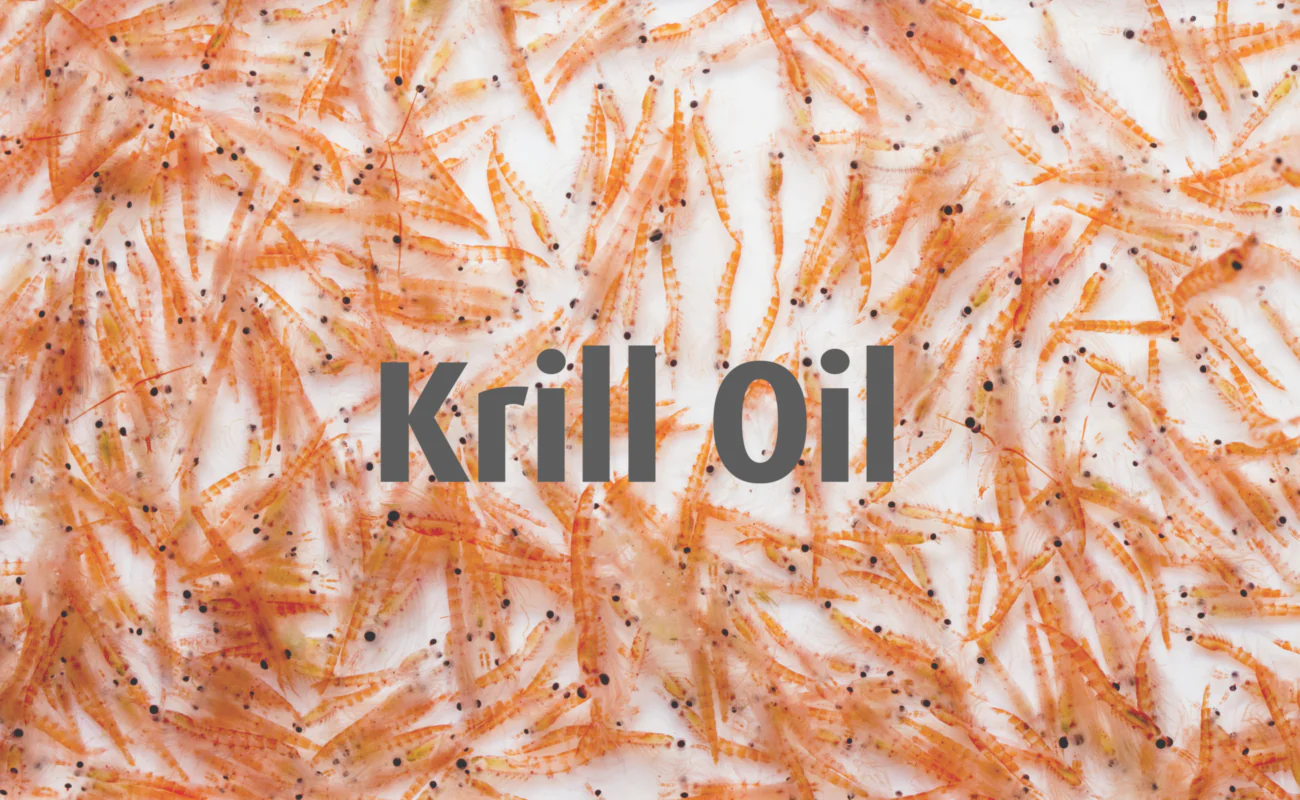 Omega-3 krill oils contain marine phospholipids, which make it easier for Omega-3 krill oils to be delivered to the body's cells than Omega-3 fish oil sources
each batch of krill oil is traceable, thus guaranteeing the safety of the origin of each krill
the patented Superba2 ™ production technology eliminates the characteristic smell and taste of fish
krill oil supplier is the world's largest producer – the Norwegian company Aker BioMarine, which owns 80% of the world market

Omega-3 fatty acids in LYL Krill Oil help to make the skin feel smoother and softer by helping to keep it hydrated. They reduce water loss by helping our skin retain its moisture and elasticity.
The choline in LYL Krill Oil oil comes in the natural form of phosphatidylcholine – the same way it is found in the foods we eat, which means it's a great way to support your daily needs.

Choline is a conditionally essential nutrient which is needed by the body to make neurotransmitters, an important part of our nervous system, and indeed phospholipids.

Only a small amount of choline can be made in our bodies, so we need to obtain this nutrient from our diet. However, the national health and nutrition survey has concluded that 90% of the American population has an inadequate intake of choline.
Choline has been shown to have positive effects on nerve signalling, lipid metabolism and water balance in our cells. Interestingly, there is a strong link between choline deficiency and accumulation of fat in the liver. Making sure your diet contains enough choline is essential in maintaining healthy and balanced body functioning.
The benefits of Omega-3 EPA and DHA fatty acids are not limited to cardiovascular health. Omega-3 EPA & DHA fatty acids as well as the natural Astaxanthin, Choline, Triglecirides and Phospholipids contained in it are good for your immune system, brain, joints, eyes and skin health.
DISCLAIMER: THESE STATEMENTS HAVE NOT BEEN EVALUATED BY THE FOOD AND DRUG ADMINISTRATION. THIS PRODUCT IS NOT INTENDED TO DIAGNOSE, TREAT, CURE OR PREVENT ANY DISEASE.