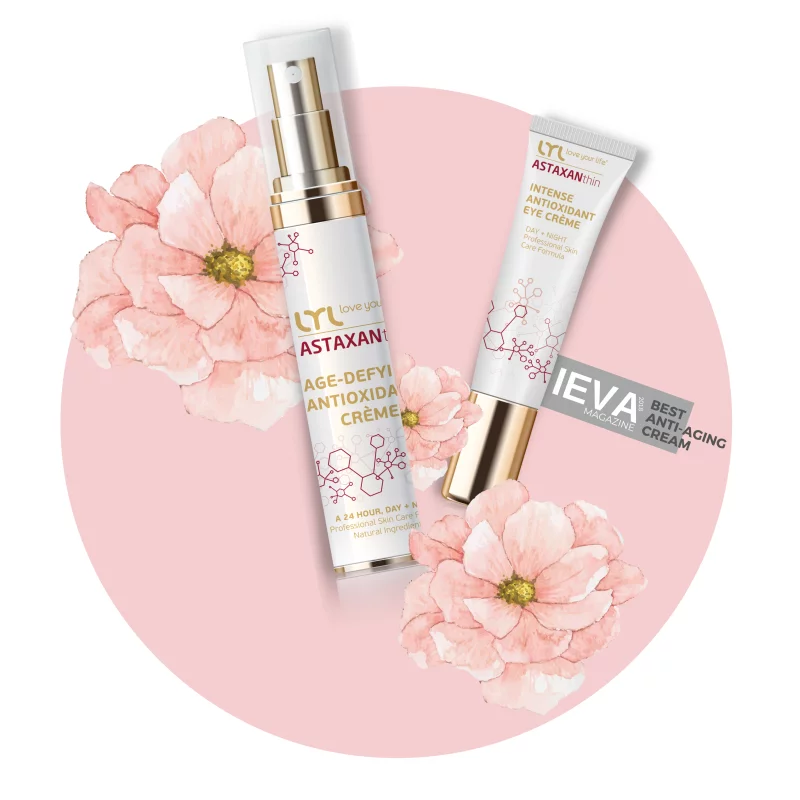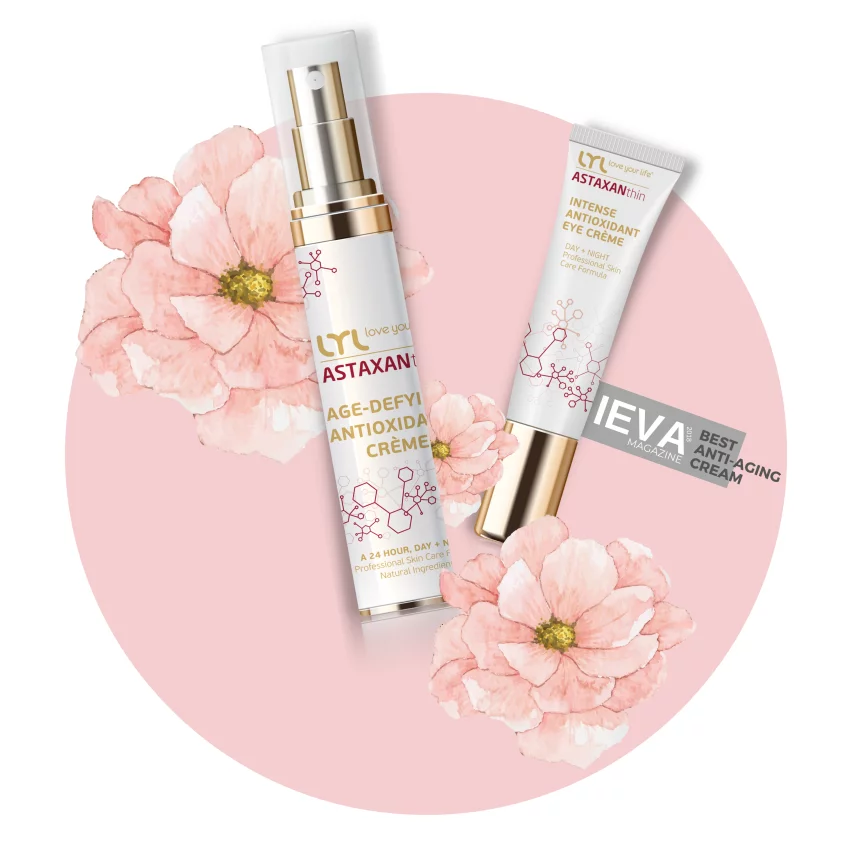 strenghtens & improves damaged skin
provides an immediate lifting effect
restores skin barrier
reduces signs of photoaging
97% lifting effect
82% deeper skin hydration
fine wrinkles are reduced by 64%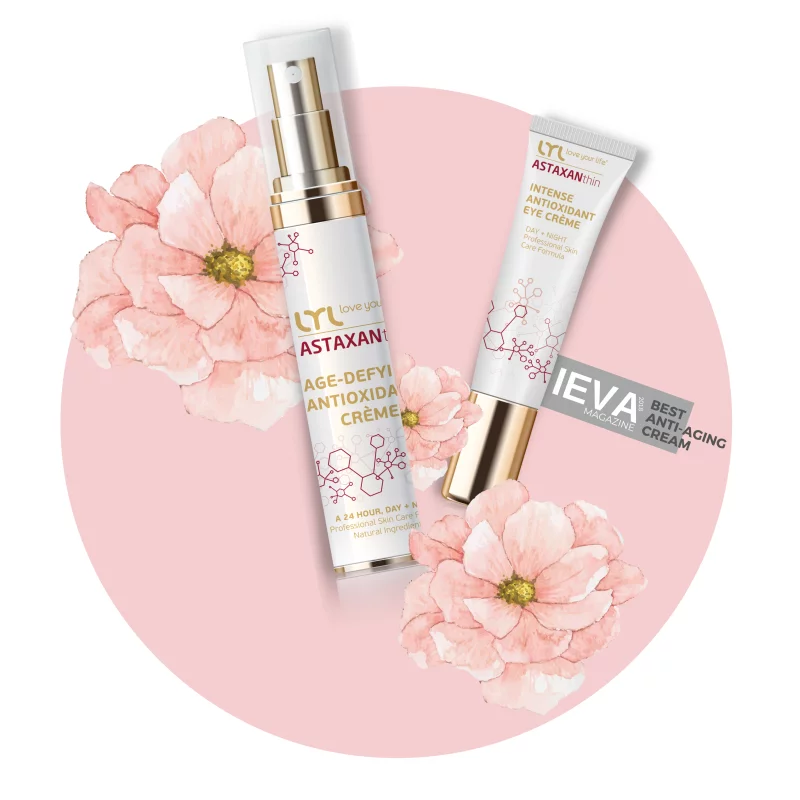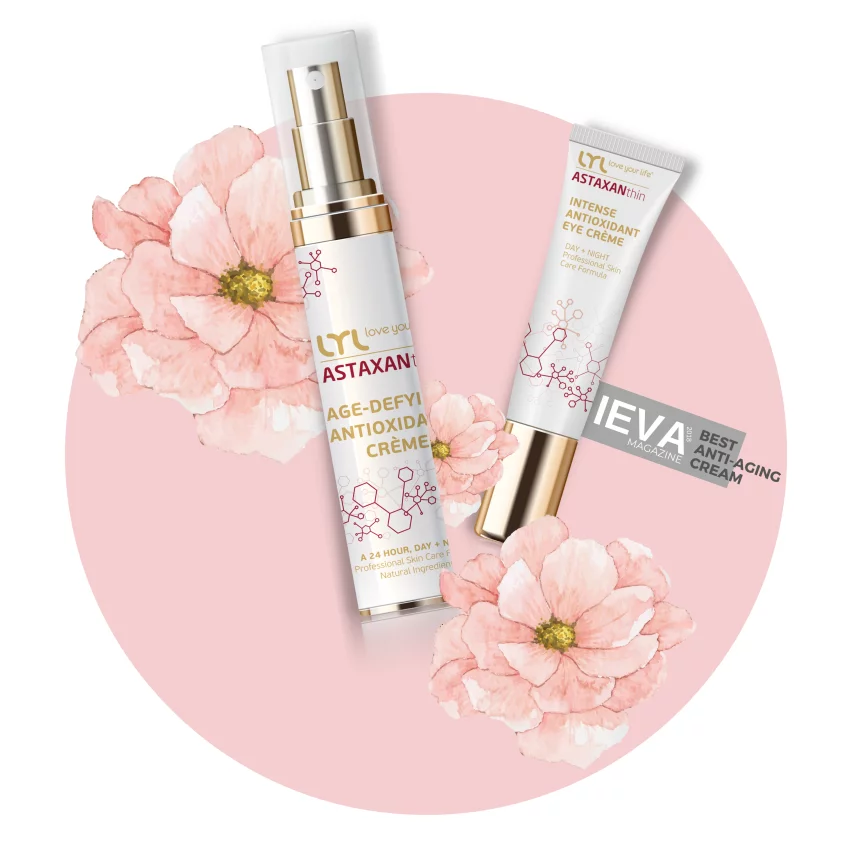 composition consists of the strongest antioxidant in nature – microalgae Haematococcus pluvialis
astaxanthin is 6000x stronger than vitamin C, 500x stronger than vitamin E, 800x stronger than CoQ10
contains a unique antioxidant formula that helps to correct the main signs of skin aging
in synergy with leading dermatologists and the highest production technologies, we have created a natural anti-aging dermocream
composition consists of the strongest antioxidant in nature – microalgae Haematococcus pluvialis
astaxanthin is 6000x stronger than vitamin C, 500x stronger than vitamin E, 800x stronger than CoQ10
contains a unique antioxidant formula that helps to correct the main signs of skin aging
in synergy with leading dermatologists and the highest production technologies, we have created a 100% natural anti-aging dermocream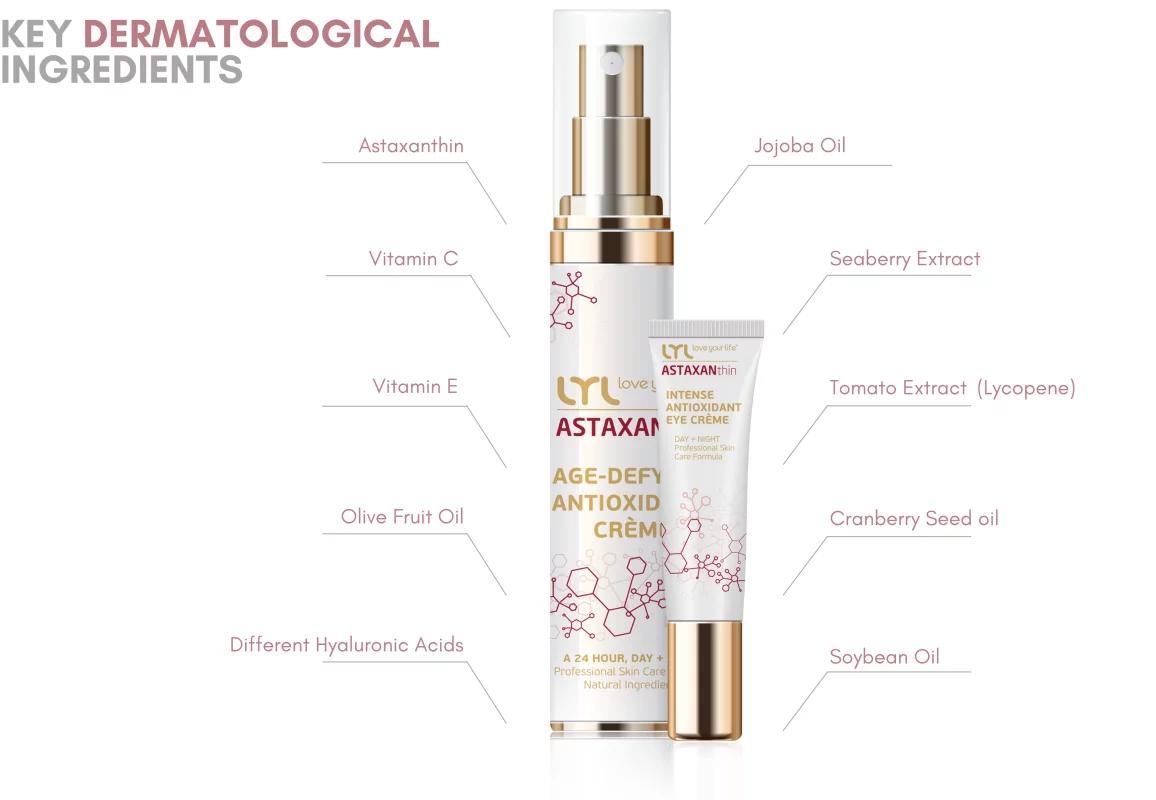 It is applied in the morning and in the evening on previously cleansed skin of the face, neck and décolleté. The cream is recommended to be applied daily or in a course, it will also be useful as an express remedy if an immediate astringent or lifting effect is needed, as well as after sun exposure. Suitable for all skin types! Thanks to the healing effect of the cream, it is especially suitable for men after shaving.
UNIVERSAL FORMULA
Dull, tired skin?

Uneven complexion?

Rough skin?

Hyperpigmentation?
Astaxanthin

 is nature's most powerful free radical scavenger, 65 times more powerful than vitamin C, 14 times more powerful than vitamin E, 54 times more powerful than beta-carotene, and more. Astaxanthin neutralises free radicals in both hydrophilic (water-reactive) and lipophilic (fat-reactive) areas of the cell membrane, unlike most other antioxidants that act either inside the membrane (such as vitamin E and beta-carotene) or outside (like vitamin C). Astaxanthin provides strong natural protection against free radical damage, i.e. oxidative stress. Free radicals cause lipid peroxidation in the upper layer of the skin (stratum corneum), which reduces the skin's natural barrier function. Oxidative stress destroys the collagen matrix, causing wrinkles and loss of skin elasticity. Astaxanthin penetrates the skin and protects every layer of the dermis from free radical damage. Astaxanthin helps to reduce moisture loss, promotes cell regeneration, skin elasticity and smoothness. Laboratory studies have shown that Astaxanthin is an effective UV absorber.

Fenoprolic pine bark or polar arc extract 

contains bioflavonoids, which are powerful natural antioxidants that strengthen the collagen layer in the skin and blood vessel walls.

It 

contains 2 types of hyaluronic acid:

 one provides immediate absorption and deep moisturising of the cream in all layers of the skin, and the other has an anti-aging effect that promotes skin regeneration or regeneration.

Cranberry seed oil

 is one of the most effective oils, the regular use of which ensures strong, healthy and elastic skin, as this oil has excellent emollient and nourishing properties, helps to create and strengthen the thickest layer of the epidermis, preventing the formation of fine wrinkles and skin ageing.

Sea buckthorn oil

 is able to quickly heal scars, treat skin diseases and have a beneficial effect on a person's appearance.

Jojoba oil

 is rich in nutrients, it serves as a moisturiser and helps the skin become velvety and healthy.
The positive effect of the product has been proven in a dermatological test. The results are phenomenal:
+ 97% lifting effect
+ 82% deeper moisturizing
– 64% less fine lines.
*Men and women aged 25 to 60, participated in the dermatological examination; four weeks / spectrophotometric analysis.
Want maximum results? A skin care ritual matters! By adhering to a certain skin care system, you will achieve excellent results.
Cleanse facial skin – both in the morning and in the evening, with your favorite skin cleanser
Perform facial scrubbing or peeling (no more than 2x a week)
Apply LYL ASTAXANthin Age-Defying Antioxidant Cream – use a specially designed line cream for the eye area
Use your favourite face mask at least twice a week.
Don't forget about a healthy diet, avoid sugar and drink plenty of water!
That's it!